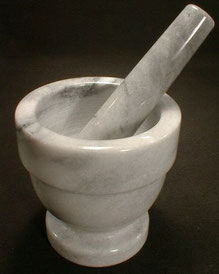 Per fer uns llapis litogràfics gruixuts i de bona qualitat, cal introduir en un olla i en la mateixa proporció els quatre ingredients bàsics: carbó esmicolat, cera d'abella, sabó, i goma laca. També es pot afegir restes de carbonets i de ceres de dibuix sempre que siguin colors foscs. S'ha de bullir la barreja durant un mínim de 30 minuts, remenant de tant en tant per obtenir una massa homogènia sense grumolls. Si fes falta i per tal de pujar la temperatura de cocció, es pot afegir alcohol i deixar-l'hi cremar durant uns 5-10 minuts més. A continuació s'aboca la massa en un motlle. Un cop endurida, es desemmotlla, i amb un cutter es tallen els trossos a la mida desitjada. Atenció: a més temps de cocció, més duresa del llapis!
Para la elaboración de unos lápices litográficos gruesos y de buena calidad, se deberá introducir en una olla en igual proporción los cuatro ingredientes básicos: hollín o carbón triturado, cera de abeja, pastilla de jabón, y goma laca. También se pueden añadir restos de carboncillos y ceras de dibujo siempre que sean colores oscuros. Se pone a hervir la mezcla durante unos 30 minutos, removiendo de vez en cuando para obtener una masa homogénea y sin grumos. Si fuera necesario, a fin de aumentar la temperatura de cocción, se puede añadir alcohol que se dejará quemar durante 5-10 minutos más. A continuación se vuelca la masa en un molde. Una vez endurecida, se desenmolda y con un cutter se cortan los trozos a la medida deseada. Atención: a más tiempo de cocción, mayor dureza del lápiz!

Die Herstellung von grossen litografischen Stiften guter Qualität ist ganz einfach: man benötigt in gleicher Menge Russ oder zerstückelte Kohle, Bienenwachs, Seife, und Shellac, bringt alles in einen Topf zum Kochen, während ca 30 Minuten und unter ständigem Rühren um eine gleichmässige Masse zu erzeugen. Es können auch Reste von dunklen Wachsstiften beigemischt werden. Falls notwendig und zur Erhöhung der Temperatur wird etwas Alkohol hinzugefügt den man während weiteren 5-10 Minuten brennen lässt. Danach wird die Masse in eine Form gegossen. Sobald sie verhärtet kommt sie aus der Form und kann mit einem Cutter in Stifte geschnitten werden. Achtung: je länger die Kochzeit desto härter der Stift!
To make thick, good quality lithographic pencils, put the four basic ingredients in equal quantities into a pan: soot or chopped up charcoal, bees wax, a bar of soap, and shellac. One can also add leftover charcoal pens and wax crayons, although only if they're dark colours. Boil this mixture for about 30 minutes, stirring it occasionally in order to make a homogeneous dough whithout any lumps. To increase the cooking temperature, one can if necessary add some alcohol and leave it to burn for between 5-10 more minutes. Then turn the dough out into a mould. 
Once the mixture has hardened, it can be turned out of the mould and cut into the lengths required using a cutting knife. Note: the longer the cooking time, the harder the crayon!