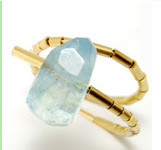 CONTEXT neix com a galeria virtual de joies i altres objectes d'art contemporani d'artistes que viuen a Catalunya, amb la voluntat de ser un referent de l'obra d'aquests artistes, d'acostar-los al públic, contribuir a la seva promoció i difusió tan a nivell nacional com internacional i, com no podia ser avui dia d'altra manera, fent-ho a través d'Internet. La galeria també anirà organitzant diverses activitats presencials com exposicions, espais de debat i reflexió, monogràfics sobre artistes concrets (Itineràncies) o simplement mostres del fons de la galeria, amb l'objectiu de complementar i estimular l'activitat més genuïna de la galeria virtual.
Li desitgem molt èxit!
CONTEXT nace como galería virtual de joyas y otros objetos de arte contemporáneos de artistas que viven en Cataluña, con la voluntad de ser un referente de la obra de dichos artistas, acercarlos al público, contribuir a su promoción y difusión tanto a nivel nacional como internacional y, como no podía ser hoy en día de otra manera, a través de Internet. La galería también irá organizando diversas actividades presenciales como exposiciones, espacios de debate y reflexión, monográficos sobre artistas concretos (Itinerancias), o simplemente para mostrar el fondo de galería con el objetivo de complementar y estimular la actividad más genuina de la galería virtual.
Le deseamos mucho éxito!
CONTEXT erscheint als virtuelle Gallerie für gegenwärtigen Schmuck und weitere Kunstgegenstände von Gestaltern die in Katalonien leben, mit dem Wille ein Referenzpunkt dessen Arbeiten zu sein, diese dem Publikum näher zu bringen, zu fördern und -wie es heutzutag auch nicht anderst sein kann- sie per Internet auch auf internationalem Niveau bekanntzugeben. Die Gallerie gedenkt auch regelmässig physisch präsent zu sein in Pop Up Events, Debatten, Einzel-Ausstellungen (Wanderausstellungen), oder auch nur um ab und zu den Bestand der Gallerie zu zeigen und so die Aktivität der virtuellen Gallerie zu ergänzen und anzuregen.
Wir wünschen dabei viel Erfolg!
CONTEXT emerges as a virtual gallery presenting jewellery and other contemporary art objects, produced by artists who live in Catalonia. It aims to be a referent in the work of those artists, bringing their work to the publics' attention, while promoting and distributing it both nationally and internationally, as well, inevitably these days, as via the internet. The gallery will also organise various physical activities, such as exhibitions, spaces for debate and reflection, solo travelling shows, or simply showing the gallery's stock collection, aiming in this way to complement and stimulate the virtual gallery's central activities.
We wish it great success !